Aquatech Adventures
TURN ON, TUNE IN, AND TOUR OUT!!!, try our in-house day trips to add fun to your vacations or let us take you shopping, visiting the local mayan ruins and more...
Local trips

Discover Akumal
Cocodrile lagoon
Yal kú
Santa Cruz Ranch
Extra cenote walk if desired at Cenote X
The Cocodrile Lagoon walk is a great beginning to your adventure in Akumal. Here you will see the Flora and Fauna so important to our ecosystems. We next will snorkel in Yal Ku, a lagoon open to the sea fed by a cenote, bringing into our enjoyment both fresh water and salt water aquatic life. There are small sea turtles that have lost their navigational senses, that live in this lagoon. Then to the jungle to experience Santa Cruz. Lunch is served here.
Price $88.00 per person minimum 4.
Monkey Sanctuary
Xunan Ha
The Jungle Place
Dos Ojos
Xunan Ha, a small cenote, is fabulous for those who love that "swimming hole" crystal clear water effect. After a dip and a snack, we then proceed to the money sanctuary where in the later mornings we can even help to feed (under supervision) these precious animals. We top this day off with a final snorkel in Dos Ojos (two eyes) where you will see into the beginnings of cave systems. Lunch will be served here.

Price $108.00 per person minimum 4.
Ruins & Fauna
Xel Ha Ruins
The Turtles of Akumal
Aktun Chen
We will start this adventure day with a snorkel amongst the turtles of Akumal. We will see the adult loggerhead, green, and hawksbill sea turtles, eating sea grass in the bay, just feet below you, so bring a waterproof camera, if you can (these are available at the office). The ruins of Xel Ha is off the beaten ruin group with actually a lot of history. There are 2 cenote freshwater pools within the Xel-ha archaeological site. The larger of the two is toward the western edge of the ruins and has interesting ruin structures right next to it. This area is easily accessible via paths through the site. Here we willhave our lunch. Our final stop of the day is a great one with Ak Tun Chen dry cave, where there will be 45 minute tour of cave history. This dry cave also has some local animals on desplay.

Price $89.00 per person minimum 4.


Ruin trips

The Coba experience
Cenote Cho Ha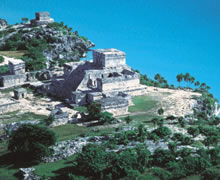 Coba Lagoon
Coba Ruins
Shopping(optional)
If you come with us to the Coba ruins, you will experience the best of this ruin. We start the trip off with a swim at Cenote Cho Ha. Next the ruins of course, where we have a choice between bicycle or walking. Then we will have our lunch, and shopping at some local areas on the drive home. Fantastic day.

Price $99.00 per person minimum 4.
Sian Ka'an + Muyil
Sian Ka'an biosphere
Muyil Ruins

Experience the mangrove, the ocean, and the ruins that connected the two together for the Mayans. Observe the national park, by boat, and by car. This is a fantastic day of beauty that one should not miss.

Price $120.00 per person minimum 4.


Eco-Tours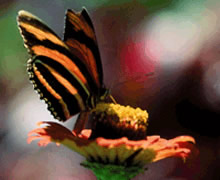 The Bike over
Aktun Chen
Xcacel-Xcacelito
Biking and lunch with us for the day to the dry cave of At Tun Chen and its tour and its animals. Then we will ride over to Xcacel beach where you will be able to swim not only in the warm Caribbean, but also in a coastal fresh water cenotes. Lunch will be served here on this beach, before we return to Villas de Rosa.
Price $75.00 per person minimum 4. Includes rental bike.